Barnes Professional Eye Care is pleased to offer a wide range of optometric services, eye care products including eyeglasses, specialty eyewear, frames, and contact lenses. Our staff is happy to help however we can.
From your first contact with us to your appointment and your follow-up, we aim to make your eye care experience great. This is what drives us to provide you with the best care year after year!
Contact us any time to learn more or to schedule your next appointment.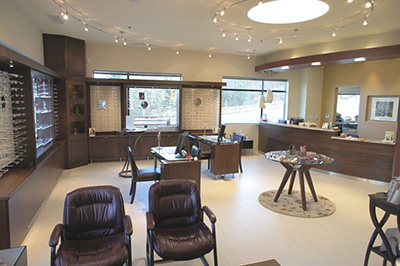 Dr. Sadaf Sabahi
Optometric Physician
Dr. Sabahi grew up in Portland, Oregon and has been practicing optometry since 2010. She received her Bachelor of Science from University of Oregon and her Doctor of Optometry degree from Pacific University. She recently relocated back to Oregon with her husband after he completed his service in the United States Army. Dr. Sabahi is trained in the treatment and management of ocular diseases, the preoperative and postoperative care of patients undergoing ocular surgery, and holds a strong interest in contact lens fitting and related eye conditions. She is very passionate about nutrition and health since our general health directly affects the health of the eyes as well as the clarity of vision.
In her spare time, she enjoys running, hiking, snowboarding and taking advantage of everything the Pacific Northwest has to offer. Her and her husband take advantage of every opportunity they have to travel!
Areas of special interest: Pediatrics, Keratoconus, and Ocular Disease Management including glaucoma, macular degeneration, diabetes and dry eye.
Languages spoken: Farsi and optometric Spanish
Dr. Shauna Schissler
Optometric Physician
Dr. Schissler received her bachelors degree with honors from Pacific University, where she majored in business and pre-med. She then completed her doctorate degree at Pacific University College of Optometry, where she was a member of Beta Sigma Kappa Honor Society and graduated with honors. She completed her training at McCord Air Force Base Hospital and the American Lakes VA Hospital. Dr. Schissler is certified by the National Board of Examiners in Optometry and licensed by the Oregon Board of Optometry. Along with helping patients see their best and providing them with a thorough eyehealth evaluation, the thing she enjoys most about optomety is meeting and getting to know every patient personally. Dr. Schissler's patience and genuine concern are evident the moment she enters the exam room.
Dr. Schissler has served on the TLC(The Laser Center) advisory board for over 5 years. She is active in the community volunteering with NW Childrens's Outreach, and is active in the PTA at her children's school. In her free time she enjoys spending time with her husband Matt and their three children Ethan, Carter and Allison. She looks forward to welcoming new and previous patients to Barnes Professional Eye Care.
Areas of special interest: Keratoconus, specialty contact lenses including Ortho-k and scleral lenses, Ocular Disease Management including glaucoma, macular degeneration, diabetes and dry eye.
Languages spoken: optometric Spanish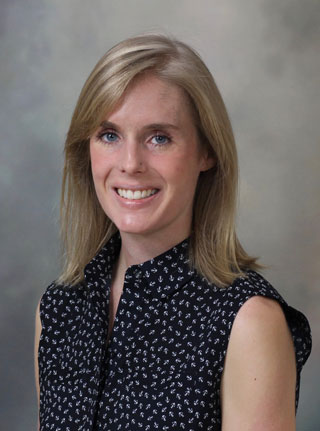 Dr. Alexandra Bavasi
Optometric Physician
Dr. Bavasi is originally from Flagstaff, Arizona. She earned her Bachelor of Science degree in Biology from Sacred Heart University in Fairfield, Connecticut. During her undergraduate studies, she also played for SHU's Division I volleyball team. She earned her Doctor of Optometry degree from Pacific University in Forest Grove, Oregon. She completed her residency training in pediatrics and vision therapy/rehabilitation in Portland, Oregon through Pacific University and the Veteran Affairs Medical Center.
​
Dr. Bavasi enjoys treating patients of all ages, but she has a strong affinity for working with children and patients with special needs. This particularly challenging specialty requires patience, finesse, and flexibility. In addition to providing comprehensive eye care, Dr. Bavasi specializes in treating amblyopia, visual efficiency dysfunction, and certain types of strabismus. When she isn't working, Dr. Bavasi enjoys traveling, bouldering, and Bikram yoga!
Areas of special interest: Pediatrics and vision therapy/rehabilitation. Ocular Disease Management including glaucoma, macular degeneration, diabetes and dry eye.
Your staff is always professional and very friendly. Love coming to your office for my eye care.
-Laura B.
About Our Team
Our team of eye care professionals is experienced and friendly. We're here to help all patients understand their benefits, schedule appointments, and fulfill their eye doctor's orders. Our opticians can give you guidance in picking out your perfect pair of eyewear, and our friendly office staff is knowledgeable about billing and benefits coverage.
Learn more about our team here!
Nicole, Office Manager
Nicole is our office manager, and has been in the optical industry for over 15 years. She has worked with Dr. Schissler for over 10 wonderful years. She works hard to maintain excellent customer service, and helps provide continuity of care between our doctors and the rest of the staff. Nicole also provides care as an ophthalmic technician and does an amazing job styling patients into fashionable eyewear that fits their needs. She loves a good book with a cup of coffee!
Megan, Ophthalmic Assistant
Megan began her career in eye care as an Ophthalmic Assistant in 2009 and obtained her Ophthalmic Assistant Certification in 2013. She worked for a Cataract Surgeon and a Cornea Specialist in central Oregon before moving to the Portland area in 2013 with her husband. She joined Barnes Professional Eye Care in Spring 2014. Megan is very passionate about eye care and is eager to help you to understand and preserve your vision through excellent care and patient education.
Megan is a devoted Oregon State Beaver fan and can be found at every home football game. She enjoys camping with her family, hiking, and watching marathons of NCIS.
Felicia, Front desk and Optician
Felicia greets patients with a bright smile as they enter our clinic. She wears many hats around the office; you may find her helping patients select eyewear, training patients to use their contact lenses or even acting as a tech for the doctors. Felicia joined the optical field in 2014 with a strong interest in eye health. She has two children and a third on the way. She enjoys singing, painting and woodworking with her husband and grandfather.
Jennifer, ABO certified Optician
Jennifer is our Optical and Marketing Director, and lead optician with certification from the American Board of Opticianry. She has been immersed in the optical industry since 2007; studying vision ergonomics, working in lens manufacturing laboratories, hospital settings, and private practices. Jennifer wholeheartedly loves talking about optics, lens specifications and frame manufacturing. She looks forward to finding the best eyewear for any patient! On the weekends she can be found "camping" in her small RV trailer with her husband, or enjoying the scenery outside in their backyard, with a glass of Oregon Pinot in hand!
Jacie, Billing Specialist
Jacie is the newest addition to our Barnes family. She graduated from Everest College with a billing diploma and is a certified insurance and coding specialist. She has a kindness about her that patients just love. She looks forward to helping you understand your medical and vision benefits. Jacie enjoys spending time with her family, working on her jeep and playing on a cornhole team.